🔍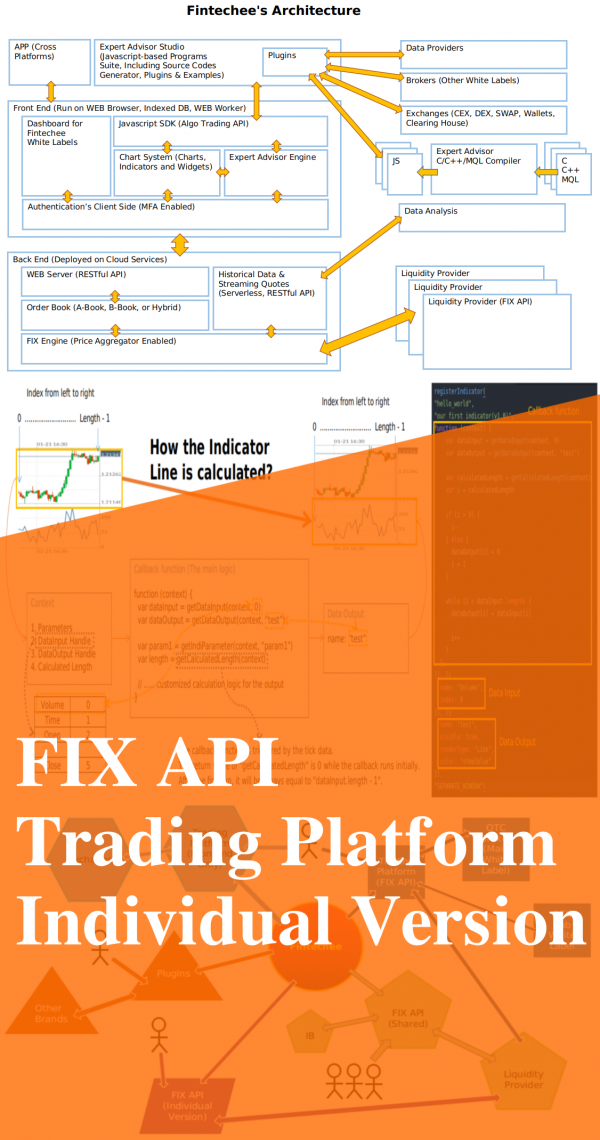 FIX API Individual Version (Pro Plan without Tech Support)
$50
Now, we have a new version for individual traders. We made a more compact version full-featured by FIX API connectivities. It can be installed on the desktop. The server side(the backend of the institutional version) was rebuilt as a component to run on the PC. Individual traders can download the package and install it on their desktops and access the liquidity providers straightforward. If you choose this version, it's not required to access the server-side any more. You will have a standalone WEB server to run on your PC to enjoy this exclusive trading experience.
Categories: FIX API, FIX API Trading Platform
Tags: best fix tutorial, fix, fix algo trading, fix api, fix api gui, fix api trading, fix api trading platform, fix arbitrage, fix engine, fix messages, fix protocol, fix protocol engine, fix protocol introduction, fix protocol training, fix protocol tutorial, fix session layer, fix trading, fix trading platform, fix trading strategy, fix training, fixapi, fixprotocol, quickfix, what is fix protocol
Description
FIX API Trading Platform is a feature that Fintechee WEB Trader's backend provides. It helps traders connect with liquidity providers to get streaming quotes.
FIX is the so-called Financial Information eXchange (FIX) protocol. It is a message-based standard for the real-time electronic information exchange for security institutional transactions. QuickFIX is a full-featured messaging engine implemented for the FIX protocol.
We use Quickfix 2.X as our FIX engine and FIX4.4 as the version of the FIX protocol. Besides Quickfix, we apply the latest technologies to implement the backend.
This FIX API trading platform individual version (Pro Plan) includes these features:
SDK Trading
Custom Indicator
Expert Advisor
Backtesting
Trading Simulator
Parameters Optimizer
Streaming Quotes
Historical Data Downloading
Multiple Charts System(WEB Based)
Artificial Intelligence Integration
FIX Engine
Trade Positions Management